Refurbished Loop Check Phones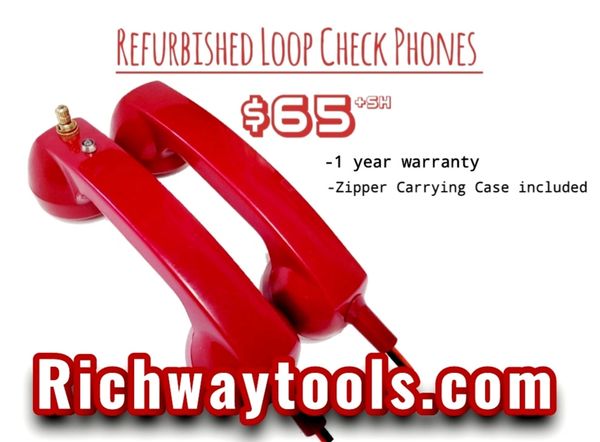 Refurbished Loop Check Phones
*Refurbished/Used Loop Check Continuity Test Phones: 
*Some have scuffs and scratches but are all in 100% working condition with 1 year warranty!  
All Electricians, Instrument Techs, Automotive Techs, Maintenance workers, etc, should have our high quality, professionally made continuity test phones in your tool bag!
-12v internal battery and carrying bag included!
Features:Soldered joints, High quality parts and craftsmanship, Velcro straps to secure wire leads, On/off switch, Bright LED indicator light. 1 year warranty Extended warranty available. Customer Service. 
***DO NOT USE ON LIVE CIRCUITS***
IF YOU ARE ORDERING OUTSIDE OF THE U.S.A, PLEASE CALL BEFORE PLACING ORDERS