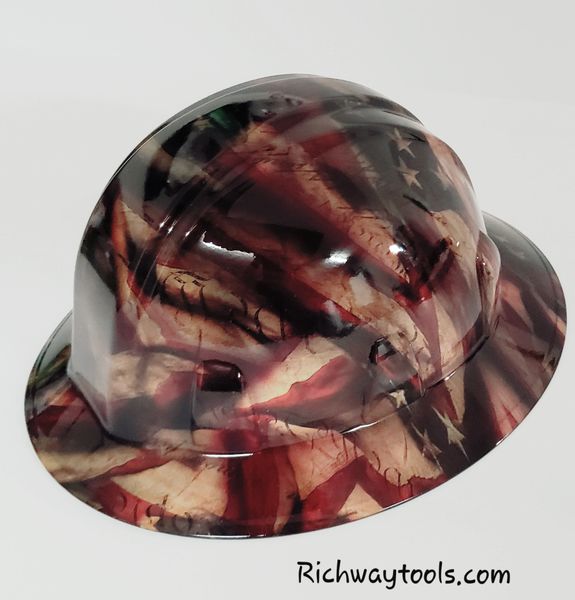 Custom Hard Hats
**Special Order:
Custom Hard Hats, prices may vary for certain designs. If you are a Company,  please contact us for more details. 
*

*Note

:1-3 week lead time for all Custom Hard Hats as they are made to order.  
If you don't see a design you like? E-mail or call us we can do any design you would like! 
E

-mail- Richwaysupply@yahoo.com 
Call- (706)496-5868 or (706)496-9088
Custom Designs
This hard hat is equipped with a 4-Point Suspension with rachet.
The hydrographic has a permanent finish to keep the film from lifting from the hard hat.
Made in USA.